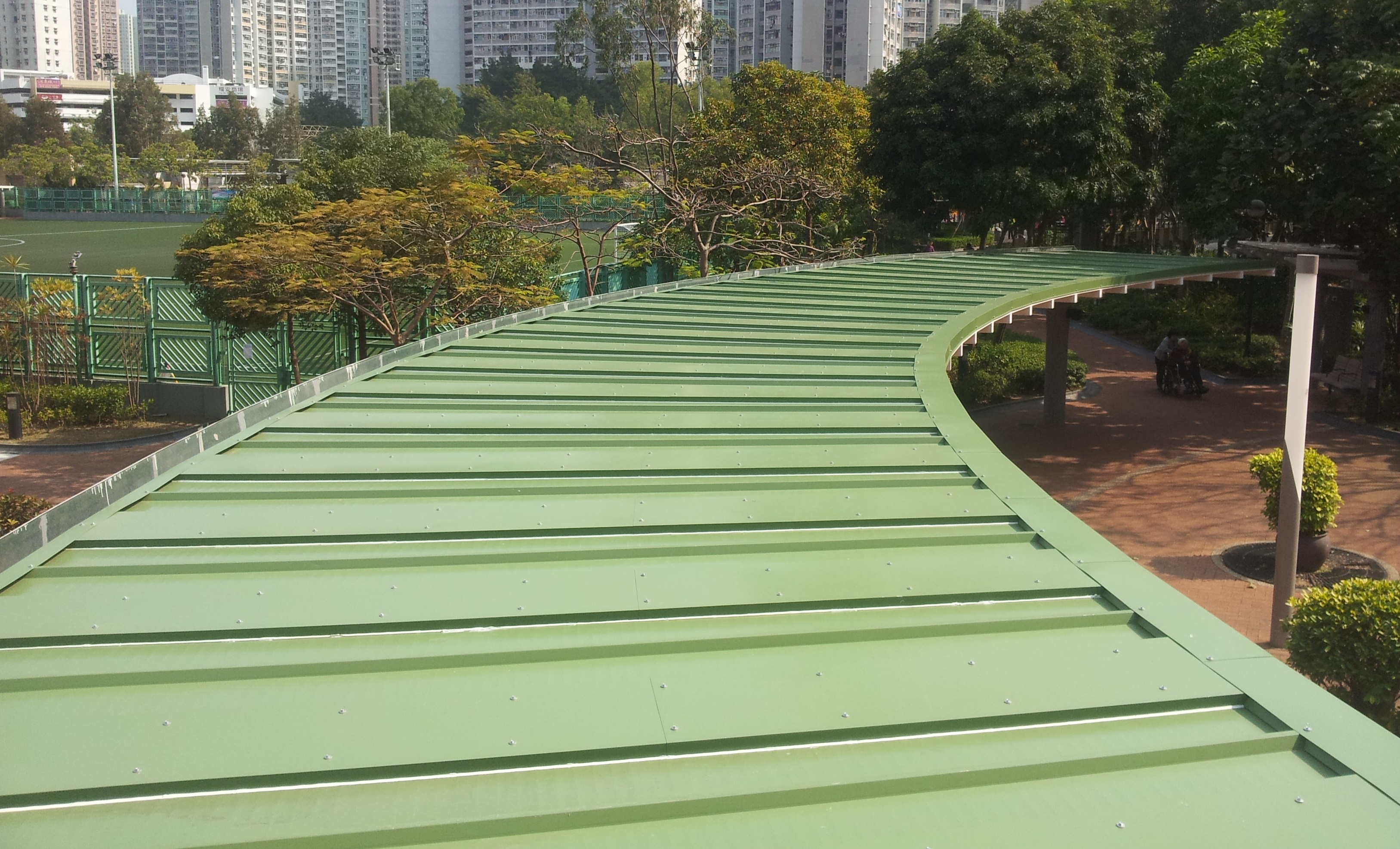 China Wing Engineering Limited established in 1989 specializes in proprietary roof and wall cladding systems as well as structural steel works. During the past years, the company has received excellent reputation in providing high quality products and services for public and private cladding construction projects in Hong Kong.

"Megatec G3®" cladding systems include a wide range of coil-coated trapezoidal profiles for roofing, walling and decking. Prefabricated composite insulated roof/wall panels which are composed of profiled steel covering shells enclosing a core of CFC and HCFC-free polyurethane rigid foam or mineral wool insulation boards are also the advanced cladding systems for a sophisticated industrial architecture, and ideally harmonizing with concealed fixing.

We are proud that "Megatec G3®" roof and wall sandwich panel were approved by Buildings Department of HKSAR to be used as roof and wall cladding for the projects. We are also proud that "Megatec G3®" roof and wall sandwich panels have passed the fire test to BS 476 Part 4:1970 as non-combustible material.